Should bloggers utilize Pinterest? Absolutely!! Pinterest can be a beast for your blog traffic, but here is the catch, you have to know how to use it effectively. Here are my Pinterest Tips for 2019.
Basics (Just a Reminder)
First, let me just share a couple of basic tips in case you are just starting out.
Make sure your Pinterest account is set up as a business account.
Claim your website.
Enable Rich Pins
The Pinterest business account is free to use and easy to set up. Click here for the steps to go from a personal account to a business account. The business account gives you access to your Pinterest analytics, which helps you to see which pins are performing well and gives you the choice to pay to promote a pin. Don't forget to claim your website, which is simple:
In Pinterest, click on your settings menu at the upper right-hand corner of the screen.
Click Confirm website.
Follow the instructions. You'll be prompted to verify by uploading an HTML file to your server or adding a meta tag to your website's header.
The business account will also allow you to enable Rich Pins. Rich Pins provide more information directly on the pin. Click here to learn how to enable Rich Pins.
Pinterest Tips for 2019
Now that we got the basics out of the way, let's move onto the nitty-gritty.
Pin Quality
Be honest, pin quality matters. When you are scrolling through your feed, you tend to click on what catches your eye. Pinterest is a visual search engine so the quality of your pin is really important.
So what should you keep in mind when creating your pins?
Create vertical pins
Make sure they are helpful
Attractive
Contain text
2:3 size ratio (recommended by Pinterest)
Use more white space in your images
Call to action is extremely important when you have a freebie in that post
Always brand your pin with a personalized logo or your website
Use high-quality images
My Mom Bloggers on Pinterest Facebook Group has an acronym for pins.
HALT: H(elpful) A(ttractive) L(ong) T(ext)
Canva is another great tool to use for creating attractive pins! Canva allows you to design anything and publish straight from their site. It comes with thousands of templates that can be customized to fit your needs and personal style. It is great for Pinterest, Instagram, Twitter, and Facebook images for posting. Creating a Canva account is free and there's no need to pay for its essential features. The free option still allows you to make beautiful designs and publish them. Canva has apps available on iPhones, Ipads, and Androids. It is my go-to for creating pins.
Pin Consistently
You have three options to start pinning your content:
Add your Pinterest image to your blog post, and then save it to Pinterest from there with the Pinterest browser button or the hover Pinterest button on your images.
Create your pin on Pinterest by uploading your picture.
Schedule your pins.
A great way to make sure you are pinning on a regular, consistent basis is to use a scheduler. Personally, I highly recommend using Tailwind. Tailwind helps you to easily set up a schedule with optimized time slots. This helps so that you don't have to manually pin. Tailwind allows you to schedule multiple posts for Pinterest and Instagram, months in advance. You can even set it up to pin to multiple boards. Tailwind allows you to track activity and trends and offers analytics to help you monitor your Instagram and Pinterest followers, brand mentions, likes, repins, boards, etc…
Just remember it is still important to manually pin as well.
Create Multiple Pins Per Post
It is really important to create multiple pins for each blog post. The reason for this? Pinterest favors new pins. Plus, if you create different pins, you are creating options for your readers. Recently, I found a plugin called Tasty Pins, which makes hiding pin images A LOT easier. Tasty Pins is a tool that "allows you to optimize your blog's images for Pinterest, SEO, and screen readers." It isn't free. However, it is only $29 a year! That isn't bad at all. Break it down and that is less than $3.00 a month! It is definitely worth your time to research it.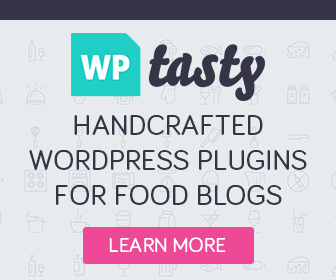 Right now, I make 5 pins per post. I place one pin in my blog and hide the other 4 using my Tasty Pins plugin. I read recently, that some bloggers make 7-10 pins for their most popular posts.
Group Boards
Group Boards can be highly beneficial if used correctly. However, stick to niche-specific group boards. You can request to join group boards or you can create your own and invite others to join your group board. Niche-specific group boards help you to make connections, grow your followers, and increase your repin numbers.
Create a "Best Of" Board
This gives people a quick glance at everything you are about. I would place this board at the top. This is extremely important for bloggers to have.
Take Advantages Of The Seasons
Seasonal content is huge on Pinterest. Things like recipes, DIY projects, decor, and gift ideas for each holiday or season is a must. Move your seasonal boards to the top of your profile as the season approaches and move it back to the bottom when the season is over. More relevant content should be at the top.
SEO
If you are a blogger, SEO is not a foreign term to you. Keywords should be everywhere. Place keywords in your pin description, board title, and board descriptions. This allows for better searching.
Be Active
Ways to be active on Pinterest:
Manual pin and schedule on a consistent basis
Pin other peoples pins, along with your own content
When Pinterest recommends a "Board to Follow" in your Home feed, follow it IF it fits your niche
Check your pin activity on a regular basis
How to check pin activity and what to do next!
If you are on a desktop or laptop, your notification button is at the top right. However, if you are on your phone or tablet, the button will be at the bottom (see image). The notification icon is a bell.
Once you pull your notifications up, look for the notifications that say "blank of your posts were saved" and click on it (see image).
It will take you to your pin activity (see image).
Find your pins that were pinned in each board, and repin them to your boards or group boards. This is a good way to show Pinterest that you are physically on their platform and being active.
Use That Search Bar
Earlier we talked about SEO, the Pinterest Search Bar is a great place to find topic ideas and keywords to include in your board descriptions, pin descriptions, and boards titles. For example, say I am writing a post about mom hacks. Type in "mom hacks" into the search bar (see image). You will be given a TON of ideas to make our keyword more specific. This could even give you ideas for future posts. For example, I could write a post about mom hacks for babies and then the next week write a post about mom hacks for toddlers!
Hashtags
Hashtags are starting to pop up all over Pinterest. The key is to still write a pin description and to not use too many hashtags. I try to use 3-7 hashtags in my description and limit them to keywords.
Utilize Your Profile Name
Use the space you are given for your profile name to throw in some more keywords. See my profile name in the image below. By optimizing your profile name and including keywords, it makes it easier for people to search for you through the search bar.
Revive Older Pins
Keep those old, popular posts alive on Pinterest by creating new pins for them on a regular basis!
Remember
Encourage saving from your site (fresh pinning)
Confirm your Instagram, Etsy, and YouTube accounts (if you have them) with Pinterest
Use your branding
Stick to your niche
In closing, this is a great place to start and I can vouch that it works. These are the steps that jump-started my traffic views from Pinterest. Do you have any Pinterest tips or secrets? I would love to read about them in the comments.
"But those who hope in the LORD will renew their strength. They will soar on wings like eagles; they will run and not grow weary, they will walk and not be faint." Isaiah 40:31
Are you ready to start your own virtual assistant business? Let me help you get started today!
Sign up for my newsletters and INSTANT access to my FREE resource library that continues to grow each week.
You will find: 
  ♥ Checklists
  ♥ Virtual Assistant Starter Kits
  ♥ Virtual Assistant Brand Kits
  ♥ Blogger Brand Kits
  ♥ Content Planners
♥ AI Resources
  ♥ AND MORE!!